Get Professional Advice From Our Doctor Today
Professional Aesthetic Clinic at PJ, KL
About True Clinic
True Clinic is registered clinic under Kementerian Kesihatan Malaysia (KKM) and run by registered doctor Dr Chin C.H. We are located in Kota Damansara, Petaling Jaya.
True fact and honesty is our main purpose. Our clinic emphasizes in quality and correct information of treatments base on individual need. Our main goal is to deliver healthy skin and health as one.
Therefore, our clinic equips with latest and FDA approved medical devices in order to deliver safe and effective treatments to all our patients.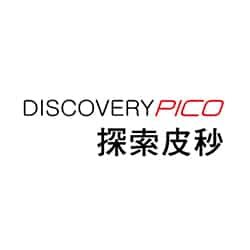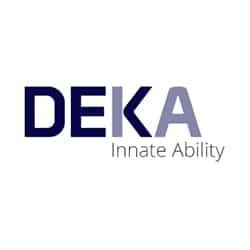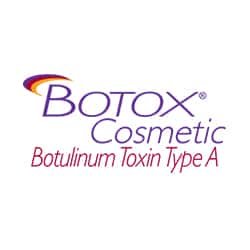 Dr. Chin was very professional, clear and honest in his explanations and recommendations. I truly enjoyed the chat we had and learning from him on up-to-date treatments and he is very knowledgeable in his field. My mole removal was painless, quick and healing well. I will be seeing him in the next month or so for a follow up. The pricing he has quoted is fair with no hidden costs or any hard sell. I took a taxi but there is ample parking around and if anything just a short walk to the clinic. You just need to have the parking app or the scratch parking ticket for PJ area ready. I am happy to recommend Dr. Chin. Please do not hesitate to contact him if you have any concerns and enquiries. I am glad I did!
Dr Chin is very patient to answer all my query and doubts. His team are also provide a great customer experience to me upon my visit.
I did pico laser with Dr.Chin. He explained the procedure very well and was extremely attentive to the minute details. After one session, I can see my overall skin texture has improved and my skin looks much healthier. I strongly recommend Dr.Chin for anyone looking for amazing results!
Dr. Chin is very friendly, patience and knowledgeable. He takes time to listen and answer all my questions and concerns and then give his professional advices which treatment is best for my skin. Never the most expensive one but the most suitable one. I had laser treatments and prp for my spot and pore. He is so gentle. The procedure was so comfortable and PAINLESS. I saw a significant result after first treatment. My skin also become brighter and tighter. I'm very happy with the result 🙂 Don't look any further, trust Dr. Chin and you won't be disappointed. Highly recommended! No edit no filter no make up no lighting
What I like the most about True Clinic is the doctor's professionalism and reliability. Not forgetting the assistants provide good customer service as well. I'm very comfortable with Dr Chin as he will never hard sell the treatments on patient. He will suggest and discuss with you what you need. After the first trial of combination treatment - medical facial & discovery pico laser, I notice improvements especially on the area which I'm concerned about. I always have confidence in Dr Chin in enhancing appearance and I'm Glad to know him from former clinic a year ago. To those who is looking for an aesthetic doctor, try your experience with Dr Chin!! Definitely worth the travel and every penny spent. There are many aesthetic clinics sprouting up everywhere, but be very careful on picking your aesthetic clinic! Note: this is a genuine review.
This is a place where u get true facts, pros n cons n u know what u paid for. Very honest doctor n I don't feel like I was being pushed to buy any treatment, and the doctor even told me certain treatment is not suitable for me. End up I wasn't buying the most expensive treatment but is the best for my skin.
Dr Chin is a knowledgeable, honest, and a humble dermatologist. He does not sugar-coat, tells you the facts, gives his recommendation, then lets you decide what was best for yourself. He helped me in every way possible. I have got myself treated by Dr Chin for a skin condition. It started to have positive results after 3-4 months, and is now completely cured. A skilled practitioner with a masterful touch. Everyone associated with True Clinic are friendly and helpful. I would strongly recommend anyone with a skin condition to Dr Chin, and True Clinic.
Professional advice from Dr. My skin has improve lots and conditions are better after the treatment provided. Worth it 👍🏻👍🏻 You should give it a try ☺️
Professional trustworthy consultation advise given and skills demonstrated by Dr. Chin. Very satisfied with my treatments and results from True Clinic. In addition, excellent customer service by Xuan. 👍 No doubt I will definitely continue on my visit in future.
I consult with the Dr Chin and he suggest me to do a discovery pico laser for my skin rejuvenation on face. He explained different between all type of pico laser in the market in detail. Highly recommend for those who want to know more about pico laser treamtent.
I have no doubts of Dr Chin's professionalism. He always explain in very details and provide the best skin solutions. Giving very expert care for his patients. Had signed up for discovery pico laser treatments to treat my pigments and the result is excellent!! 🙂